NOTICE RE: COVID-19 PLANS FOR 2021 SEMINARS
Due to the continued prevalence of the virus, I am scheduling all 2021 seminars via Zoom. Both Louisiana and Colorado clinicians will be able to attend, which will make for a nice mix.
Rest assured – we will still have fun while we discuss high-risk cases that keep you awake at night!
Participants will still have the option, as always with my seminars, of sending in clinical or legal situations, dilemmas, and questions via email in advance. I will adjust our schedule for the Zoom meeting to incorporate a lot of audience engagement through discussions, polling, and other group activities.
If someone feels comfortable presenting their situation personally, she or he can present it to the group for our analysis. If you do not want to present, I will be happy to do so while preserving your anonymity.
Beyond Ethics, LLC will be offering
3.0 Ethics CEUs/CPDs for Louisiana and Colorado clinicians on November 12.
Look forward to seeing you for fun learning about Ethics this year.
Cost: $75 for one 3-hour workshop
November 12:
Advance Ethical Planning for Therapist's Unexpected Departure: The Professional Will
See Details
Register Online:
Or Register by Mail:
Send your check made payable to Beyond Ethics, LLC to
113 College Highway
Southampton, MA 01073
Please provide the following information to complete your registration:
EMAIL (mandatory – materials will be sent via email)
DISCIPLINE (e.g., LCSW, LPC, etc.)
TELEPHONE
If all 3 are not included with your check, you will NOT be registered for the workshop.
In order to have materials emailed to you prior to the seminar, payment and registration info must be received via email or mail (see address above) one week prior to the date of the seminar.
Colorado & Louisiana Trainings:
WHEN:
November 12, 2021
8:45 a.m. to 12:00 noon (MST) / 9:45 a.m. to 1:00 p.m. (CST)
WHERE:
via Zoom
Description of Workshop:
Advance Ethical Planning for Therapist's Unexpected Departure:
The Professional Will
In the event of death, disability, or other unexpected circumstances that would prevent a psychotherapist from continuing to provide clinical services, a large number of tasks typically need to be completed, which should be set forth in the counselor's Professional Will. This webinar will address the ethical obligations of counselors to engage in advance planning for such unexpected event. Deb Henson, attorney and LCSW, will lecture on specific ethical, clinical, & legal challenges, including a thorough analysis of methods to protect client confidentiality. Deb will also invite participants' ideas, experience, and thoughts about this evolving ethical aspect of practice so often overlooked. The webinar will cover the entire process of planning and creating the Professional Will, implementing advance team preparation, and incorporating notice to clients by amending Intake paperwork. Although questions will be welcomed throughout the webinar, some time will also be left at the end for final questions or discussion.
Trainings typically are three (3) hours and certificates will be provided at the end of the seminar.
Agenda
[10-minute Break will be taken mid-way in seminar]
Ethical Obligation for Therapists to Employ a Professional Will (PW)

When is a PW necessary?
Do the Licensing Boards Require a PW?
How does a PW Protect Clients' Privacy?
Specific Ethical, Clinical, & Legal Challenges re: Therapist's Unexpected Exit from Practice

Creation of the Professional Will

Select & Prepare an Executor/trix (and Team?)
Determine What Aspects of Practice Exec will Handle (only Clients or also Financial)
Organize Clients' Files for PW Purposes to Protect Clients' Privacy
Incorporate PW Information into Intake Paperwork – for New/Existing Clients
Analyze Risks of Notifying Former Clients of PW
Plan in Advance for Payment to Professionals who Assist in Implementing PW (e.g., attorney, accountant, copying and postage charges)
Handling Termination of Existing Practice Checking Account, Any Joint (e.g., Co-Tenants) Checking Account(s) and/or Lease(s), and other Business Closure Details

Questions/Answers/Discussion
Meet the Trainer:
Deb Henson, LCSW, JD, LL.M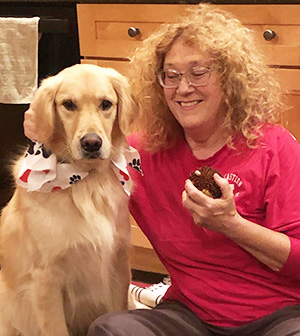 Deb is a Licensed Clinical Social Worker with over 35 years clinical experience, who is also a lawyer since 1991. She has been defending clinicians since 2000 in various types of licensing board matters. Deb also has a robust practice of risk prevention consultation for therapists who are attempting to avoid ending up before their licensing board. After Ethics training around the country for PESI and Cross Country since 2006, Deb started her own training business, Beyond Ethics, LLC, in 2009. Through Beyond Ethics, Deb has been offering two to four trainings annually in Louisiana since its inception and in Colorado since 2015.
Deb can be reached through her training web site: beyond-ethics.com or her law and social work web site: deborahmhenson.com. She can also be emailed at beyond.ethics.deb@gmail.com or debhenson.law@gmail.com.