NOTICE RE: COVID-19 PLANS FOR 2022 SEMINARS
Due to the continued prevalence of the virus, I am scheduling all 2022 seminars via Zoom. Both Louisiana and Colorado clinicians will be able to attend, which will make for a nice mix.
Rest assured – we will still have fun while we discuss high-risk cases that keep you awake at night!
Participants will still have the option, as always with my seminars, of sending in clinical or legal situations, dilemmas, and questions via email in advance. I will adjust our schedule for the Zoom meeting to incorporate a lot of audience engagement through discussions, polling, and other group activities.
If someone feels comfortable presenting their situation personally, she or he can present it to the group for our analysis. If you do not want to present, I will be happy to do so while preserving your anonymity.
Beyond Ethics, LLC will be offering
3.0 Ethics CEUs/CPDs
For Louisiana and Colorado Clinicans
November 4
Look forward to seeing you for fun learning about Ethics this year.
Cost: $75 for one 3-hour workshop
Divorcing Couples with Children:
Ethical, Self-Protective Management of High-Risk Cases and Legal InvolvementSee Details
Register Online:
Or Register by Mail:
Please mail your check made payable to Beyond Ethics, LLC:
Beyond Ethics, LLC
118 Franklin Street
Northampton, MA 01060
Please provide the following information to complete your registration:
EMAIL (mandatory – materials will be sent via email)
DISCIPLINE (e.g., LCSW, LPC, etc.)
TELEPHONE
If all 3 are not included with your check, you will NOT be registered for the workshop.
In order to have materials emailed to you prior to the seminar, payment and registration info must be received via email (2 days in advance) or mail one week prior to the date of the seminar.
Colorado & Louisiana Trainings:
WHEN:
November 4, 2022
8:45 a.m. to 12:00 noon (MST) / 9:45 a.m. to 1:00 p.m. (CST)
WHERE:
via Zoom
Description of Workshop:
Divorcing Couples with Children:
Ethical, Self-Protective Management of High-Risk Cases and Legal Involvement
Deb will discuss how to navigate your clinical practice ethically and self-protectively when working with high-risk situations that involve divorced and divorcing couples with children. Many of my legal consultations concern this demographic in the clinical practice; it is, by far, one of the most clinically challenging and ethically demanding areas of mental health practice. Therapists who work with children of divorced/divorcing parents frequently find themselves caught in a quagmire: they do not want to jeopardize the child's therapy, but yet the demanding parents at war with each other often drag the therapist and the child into the litigation arena. Records are sought. Testimony is compelled. Therapists are anxious and understandably hypervigilant to avoid any misstep that might result in a licensing board Complaint/Grievance. The child's therapy suffers. The therapist suffers.
Divorce and custody litigation can draw therapists into a black hole and destroy their ability to maintain a healthy, therapeutic relationship with the child client who needs them sorely.
This workshop will help clinicians prepare to handle these white-water rapids with a better understanding of how to shield themselves from harm, albeit probably not from all anxiety.
Deb invites participant discussion throughout the webinar and encourages registrants to submit specific situations in advance to enhance our grist for the training mill.
Trainings typically are three (3) hours and certificates will be provided at the end of the seminar.
Meet the Trainer:
Deb Henson, LCSW, JD, LL.M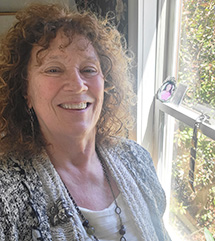 Deb is a Licensed Clinical Social Worker with over 35 years clinical experience, who is also a lawyer since 1991. She has been defending clinicians since 2000 in various types of licensing board matters. Deb also has a robust practice of risk prevention consultation for therapists who are attempting to avoid ending up before their licensing board. After Ethics training around the country for PESI and Cross Country since 2006, Deb started her own training business, Beyond Ethics, LLC, in 2009. Through Beyond Ethics, Deb has been offering two to four trainings annually in Louisiana since its inception and in Colorado since 2015.
Deb can be reached through her training web site: beyond-ethics.com or her law and social work web site: deborahmhenson.com. She can also be emailed at beyond.ethics.deb@gmail.com or debhenson.law@gmail.com.