ABOUT THE TRAINER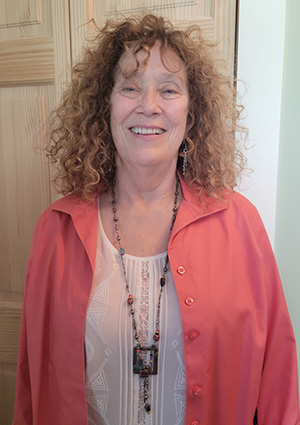 DEBORAH (DEB) M. HENSON, M.S.W., J.D., LL.M. is a "hybrid" solo practitioner in Louisiana and Colorado: The Law Office of Deborah M. Henson, LLC. Deb's law practice areas include mental health law, attorney discipline, and appellate. Deb's former clinical practices in New Orleans, Austin, and Denver included psychotherapy (adults, couples, families), clinical consultation, and parent facilitation (assisting divorced couples in co-parenting their children in a reduced-conflict manner).
Deb is a LCSW who graduated from Tulane School of Social Work, MSW. Deb has maintained a practice of psychotherapy since 1981. She began offering supervision and consultation in the late 1980s. Deb has taught in the MSW program at Tulane School of Social Work in the areas of Family Violence and Therapy with Children (1984-87), and in the University of Denver Graduate School of Social Work program on Ethics and Social Justice (2017). She also taught in the University of Pittsburgh School of Law (1994-96).
Deb has served on boards of local chapters of NASW in Denver, Austin, and New Orleans.
Deb's hybrid professional background (clinician and lawyer) gives her a unique perspective from which she offers practical, ethical solutions to high-risk clinical and legal situations that therapists encounter frequently. Sometimes the best solution to an escalating dilemma involves a clinical solution, rather than a merely legal one.
Deb graduated from Loyola School of Law, New Orleans, in 1991 and was admitted to the Louisiana State Bar later that year while she served as a Judicial Law Clerk for then Chief Justice of the Louisiana Supreme Court, Pascal F. Calogero. She obtained her Master of Letters of Law (LL.M.) from University of California, Berkeley in 1993 and taught at the University of Pittsburgh School of Law for two years: Legal Analysis & Writing and Appellate Practice. She returned to New Orleans and served as a Judicial Law Clerk again for then Associate Justice Harry T. Lemmon.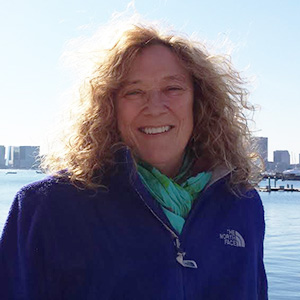 When Deb began her private law practice in 2000, she defended lawyers in bar Complaints, and soon began consulting with and defending mental health professionals with high-risk clinical cases and/or licensing board Complaints. After Hurricane Katrina forced her family's evacuation to Austin for three (3) years in 2005, Deb received her LCSW in Texas and was admitted to the Texas State Bar. She began presenting half-day and full-day lectures for mental health practitioners in the Austin area through the University of Texas School of Social Work and St. Edward's University. Around that same time, Deb also began training clinicians nationally through Cross Country Education and then PESI, Inc., two behavioral science companies that offer continuing education units for mental health professionals in every state. She has presented workshops at several Louisiana Annual NASW (National Association of Social Workers) Conferences and for Tulane University School of Social Work. The training programs usually included lectures in due process rights for social workers in disciplinary matters (i.e., board investigations of licensing complaints) and ethics issues in clinical practice.
Deb moved to Denver in 2015 and added Colorado to the mix; she obtained her LCSW and was admitted to the Colorado State Bar that year. She began her providing therapy as well as offering legal defense for clinicians who had received grievances (licensing board Complaints).
As a lawyer in private practice in Louisiana and Colorado, Deb continues to specialize in mental health law and licensing defense and risk prevention consultation. Deb consults with clinicians regularly to assist them upon receipt of subpoenas or to develop clinical strategies for risk prevention with cases that are becoming anxiety-producing to the clinician. Deb writes a Mental Health Newsletter every few months where she addresses current concerns of clinicians in Colorado and Louisiana from Deb's consultation and defense practice, as well as pertinent changes in the law or upcoming trainings.
Deb's training is now conducted via webinars on various topics of self-protective, ethical clinical practice several times a year through her training business – Beyond Ethics, LLC. She also provides custom training and consultation for small groups of professionals and larger groups such as agencies and universities.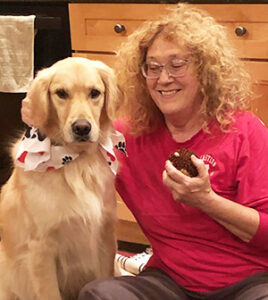 Deb has help in running her life from a high-maintenance rescue dog, a young Golden Retriever, and a tortoise tabby cat who runs the show. Her two adult children live nearby in New York City and Boston.
Deb can be reached through her training web site: www.beyond-ethics.com or her law and social work web site: www.deborahmhenson.com. She can also be emailed at beyond.ethics.deb@gmail.com or debhenson.law@gmail.com.
What People Are Saying About Deb's Seminars
"Always thoughtful, frank, realistic – holds both legal and clinical frame for perspective and prevention for social worker and client."
-Connie K.
"Deb always has relevant/current cases. … Deb is always informative (as well as entertaining!)."
-Kasey O.
"What was especially helpful to me was the section on how to handle subpoenas and preventive measures I can take in working with high-conflict couples to avoid Complaints."
-Kay A.