About Deb
ABOUT THE TRAINER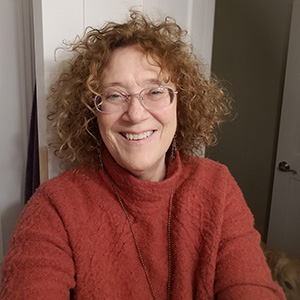 DEBORAH (DEB) M. HENSON, M.S.W., J.D., LL.M. is a "hybrid" solo practitioner in New Orleans and Denver: The Law Office of Deborah M. Henson, LLC, and Deborah M. Henson, MSW, LCSW.  Deb's law practice areas include mental health law, attorney discipline, and appellate.  Deb's former clinical practices in New Orleans and Denver included psychotherapy (adults, couples, families), clinical consultation, and parent facilitation (assisting divorced couples in co-parenting their children in a reduced-conflict manner). Deb is in the process of becoming licensed in Massachusetts (LICSW) and will be starting a clinical practice in Northampton later in 2020. For more details about both Deb's clinical and law practices see her Deborahmhenson website. Contact Deb at: beyond.ethics.deb@gmail.com.
Testimonials

WHAT ATTENDEES ARE SAYING ABOUT DEB
Ethics workshops usually are famous for their ability to put attendees to sleep within the first hour! But attendees of Deb's training sessions have a different experience with her presentations, which are fun, full of humor (some of her power point slides contain cartoons for a bit of comic relief), and anecdotal stories that illustrate the point being discussed in a practical and potent manner.
Ethics Training

ETHICS TRAINING FOR MENTAL HEALTH PROFESSIONALS
Deb offers ETHICS training sessions periodically in New Orleans and Denver for social workers, psychologists, counselors, and addiction counselors. Deb is starting to offer her training via webinars beginning in 2020. The training sessions are certified for Continuing Education Units (CEUs) in Ethics by the various licensing boards in Louisiana and can be used for Continuing Professional Development (CPDs) in Colorado. Certificates will be provided in both states. The training is designed to fulfill the annual Ethics requirements for all disciplines in Louisiana where Ethics CEUs (3.0) is required for renewal.