CUSTOM GROUP CONSULTATIONS / TRAINING
If you are looking for a custom presentation or small group seminar, look no further!! I have provided agency and/or small group consultation for mental health professionals regarding their specific issues (emailed to me ahead of time), current dilemmas with particular clients, and/or training regarding how to navigate a clinician's legal involvement when clients' matters pull therapists into the litigation. My focus is always self-protective, ethical management of high-risk clinical practices and legal involvement.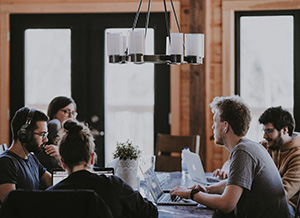 Therapists across the country consult with me in small groups for high-risk legal and clinical situations. Consultations are custom tailored for your clinical groups or agencies. Often, the Clinical Director sends me issues that the clinical team want to focus on and then I draft an agenda that can be tweaked until it is sharply attuned to the needs of the clinical staff. Additionally, I always invite the attendees to send in specific issues, dilemmas, and/or case examples for the training, which can last from one hour to a whole day, depending upon the group.
An example of a specific custom consultation in an agency setting is this: a young adult client committed suicide during therapy with a novice therapist. Her supervisor scheduled a joint teleconference for the novice therapist and herself soon after the event when the family began calling the agency to meet with the young deceased's therapist (the novice clinician). We scheduled a focused consultation around that horrendous experience for the young, newby therapist so we could discuss some suggestions for her to handle the family of the suicided young person (who had requested a session with her). The consultation also served to provide this newby therapist a consulting "outsider-therapist" (me) to help her deal with the understandable emotional fallout for her due to her client's suicide. Of course, her emotions were further complicated by concern about being sued or grieved by the deceased's family.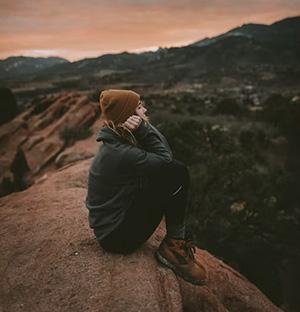 I also provide consultations and custom group presentations regarding general clinical risk prevention and self-protective, ethical ways to respond when faced with subpoenas for records and/or depositions and/or trial testimony.
A sampling of the groups to whom I have offered these custom services include:
SUNO School of Social Work
University of Colorado, Colorado Springs, School of Social Work
AAMFT Colorado Family Team
Street's Hope – Colorado social service agency to prevent human trafficking
Individual practitioners in Colorado and Louisiana who invited me to present to their Clinical Consultation Groups – sometimes involving case presentations of ethical dilemmas and sometimes on specific topics (e.g., imminent harm, teen clients' privileges, etc.).
For more information and a list of recent presentations, see my CV describing titles of trainings over the years. If you would like to discuss custom group training, please call or email. Your group can send me specifics on what types of consultation/training you need.
Here is a list of topics that have power points ready to go for Mental Health Practitioners:
Divorcing Couples with Children: Ethical, Self-Protective Management of High-Risk Cases and Legal Involvement
On the Interface – Law and Clinical Practice
Self-Protective Clinical Practice: Walking the Tightrope with Legal Involvement
Divorcing Couples with Children
Dual Relationships and Other Sticky Wickets in Clinical Practice
Ethical Clinical Challenges: Dual Relationships and Other Sticky Wickets
Consultation for Mental Health Professionals Who Receive Subpoenas for Records or Testifying
Ethical Handling of Therapist's Sudden Departure: The Professional Will
Legal and Ethical Issues in Mental Health Practice: Protecting Yourself and Your Clients
Ethical Handling of Imminent Risk Situations in Clinical Practice
Ethical Self-Protective Management of High-Risk Clinical Situations & Legal Involvement
You Were Served!! Responding to Subpoenas Ethically and Self-Protectively
Ethics & Litigation: A Survival Guide for Clinicians
Ethics and Risk Prevention (in all areas of clinical practice)
What People Are Saying About Deb's Seminars
"Always thoughtful, frank, realistic – holds both legal and clinical frame for perspective and prevention for social worker and client."
-Connie K.
"Deb always has relevant/current cases. … Deb is always informative (as well as entertaining!)."
-Kasey O.
"What was especially helpful to me was the section on how to handle subpoenas and preventive measures I can take in working with high-conflict couples to avoid Complaints."
-Kay A.